Autodefence – Wing Tchun
Autodefence means automatic defense - skills that are fast, automatic when you need them. When you have to remember the technicians consciously, you would be clumsy and slow. Remember how clumsy was driving and cycling before they became automatic?
Autodefence transforms smart, useful techniques into your "auto-pilot" in conditions of need: like driving good, without thinking of it. The concept is simple,straightforward and functional in itself, and its true beauty is that provides an adaptable set of movements that come to your help in case of aggression. By using dialing, detection and rotations, does not rely on power but uses it at your own advantage.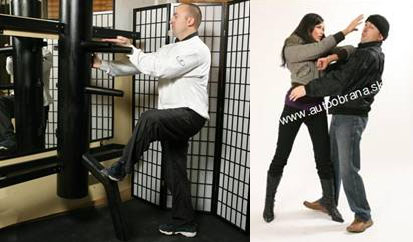 Why to learn?
People train for several reasons. Someone does so to protect themselves and family. Someone just for relax and recreation. Other come to the club to reduce stress after work. For someone, it is a way to keep the body in shape. Finally, some are always fascinated by martial arts and/or value championship in skills as such.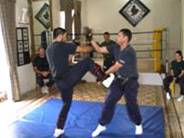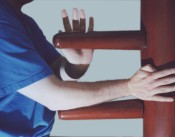 Benefits of training
Training has amazing effect on our mind, body and spirit. It boosts your self-confidence and esteem. It has a wide number of positive effects on joints, bones, muscle and neural systems, other than improving natural flexibility, coordination and relaxation. The natural thinking from regular training connects mind and body. Did you know that pyshical activity stimulates the brain to produce chemicals that convey positive feelings? This positively influences also the perception of life challenges and motivation.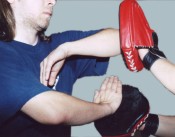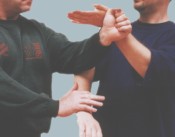 Our teachers take your health very seriously and keep an eye on exercise through coaching. The controlled education, warm-up, stretching and qi-gong exercises decrease enormously the likelihood of injuries.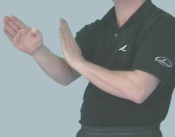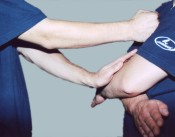 Training Programme and Achievements
"Autodefence" combines modern kung-fu learning with a fully integrated plan for your personal development. The base programmes are divided in degrees: each is a simple step down the ladder.
Your personal training plan allows you to go through individual stages, even if you miss a training hour. Once you complete one training programme, you will receive the evaluation by receiving an international award certificate and a grade badge.
You can keep training to learn the complete programme or to do so for a shorter period, upon your wishes. From day one, you will learn useful skills and principles. Whether you train for three years or three months, anything you will learn will be valuable. For the most enthusiast, there is the opportunity to train further and become an instructor.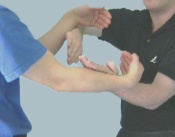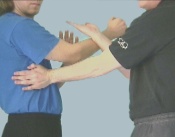 Methodology
Autodefence programme has an innovative approach; however, the skills you will learn are not new. They come from a respected, intelligent Wing Tchun Method, in which our founders are the most recognized experts more about meyhodology.