Autodefence WT Certified Coaches
Nick Smart is the founder and the main coach of the Autodefence Wing-Tchun Programme. From England, he has +40 years of experience in applying and spreading this defence method worldwide. His family has a background of university teacher, whereas his grandfather practiced the noble art of boxing and wrestling.
Besides Nick, co-founder of the program is the late Milan Prosenica: Slovenian, Ex world champion in kung-fu 1980 (Hong Kong), and his long-time friend and colleague.
Nick is available at our HQ in England for Autodefence courses, seminars and training.

The main founders and international teachers of W.A.T.T. from England and Slovenia:

Nick Smart
( Principal Coach )

† 2008 Milan Prosenica
( Co-Principal Coach )
curriculum vitae

Ing. Lali Horváth, MBA
(Master Coach-Sifu, 1st class coach for SK and internationals)
studied and taught in England. from r. 1989
curriculum vitae

Chief officials and official certified teachers of W.A.T.T. for Slovakia: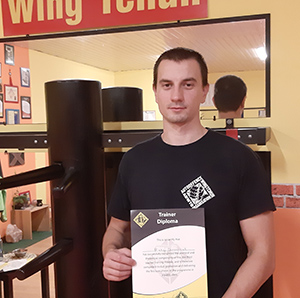 Mgr. Matej Chovančak
( Senior Trainer )

Chief officials and official certified teachers of W.A.T.T. for Hungary: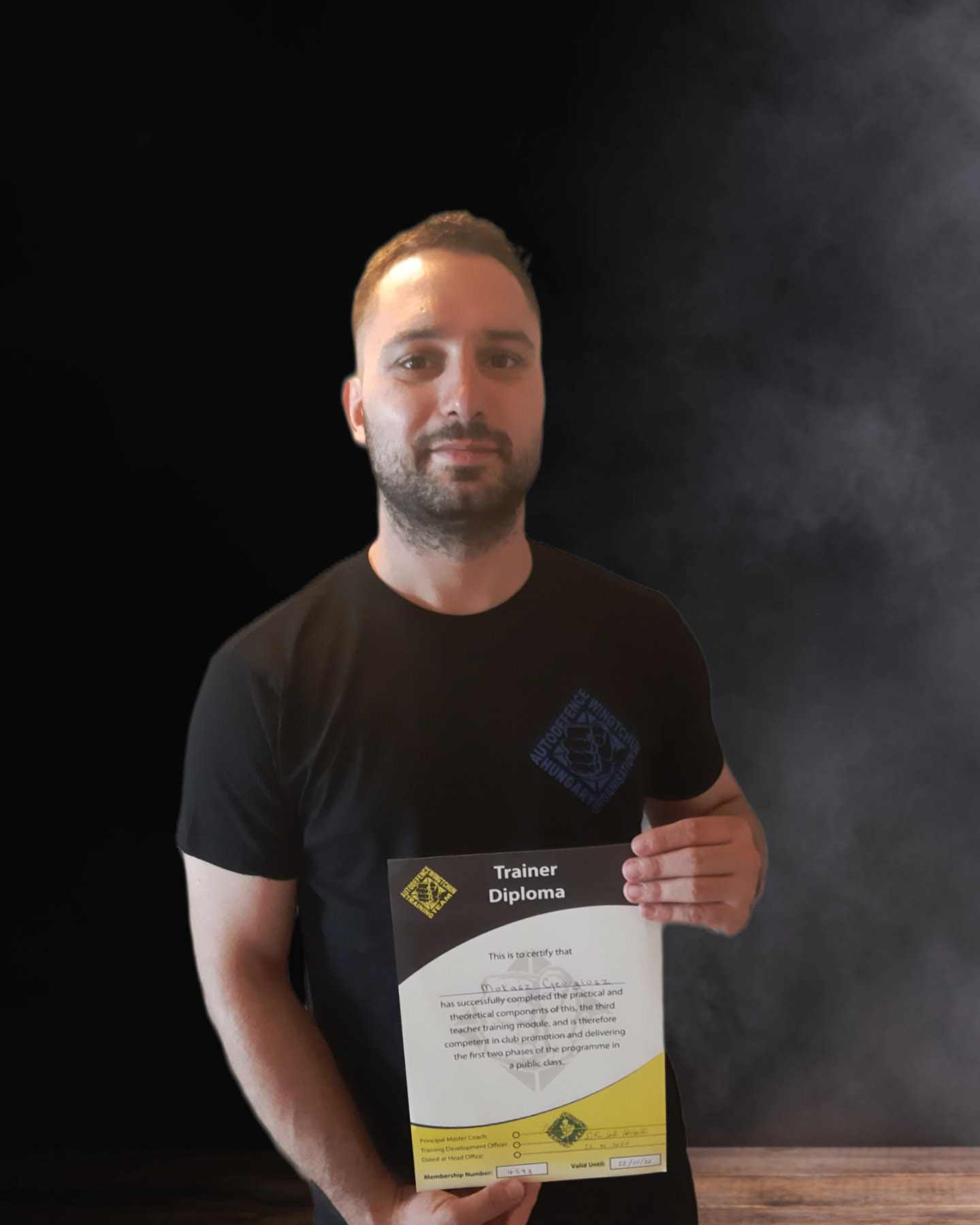 Jorgosz Mokasz
( Trainer - Budapest )

(World Autodefence Training Team)
The Autodefence global training team consists of teachers and practitioners, all positive and balanced individuals. Each of them has a primary need to acquire defense skills, but also understands that this activity is a means of physical and emotional development. has a mature attitude towards the knowledge acquisition environment.
Our teaching team consists of an international network of teachers, whose activities are determined by the needs of practitioners. All teachers are taught and certified by the founders, thus ensuring that you receive professional, personal and considerate care no matter which club you attend. Autodefence is a program suitable for those who feel good as part of a mature, positive enriching culture of life .

Members of the training team during a seminar at headquarters (HQ-UK) represented by Nick and Milan